Helen Christine Gailey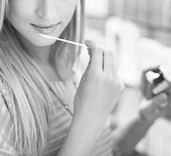 Allow me to spend a wonderful fragrant sensorial day, or half a day, with you, or you and a small group of friends, discovering exclusive fragrances throughout a unique Geneva and discover your own perfume profile along the way.
Enjoy having a neutral perfume expert to help you make the best choices for every occasion. Happy to join you in London and Barcelona and Paris.