As you walk down Conduit Street, one of the most fashionable elegant streets in Mayfair, one embraces the elegant façades and time just tells you to stop with the most beautiful clock on the wall. And here we are! The hidden trove of Jovoy Embassy of rare perfumes, now bringing to their treasures to the Londoner, the most exclusive of fragrances. The Mayfair Jovoy Boutique is a wonder, as you step inside the door, the fragrances and ambience slowly enrapt your senses.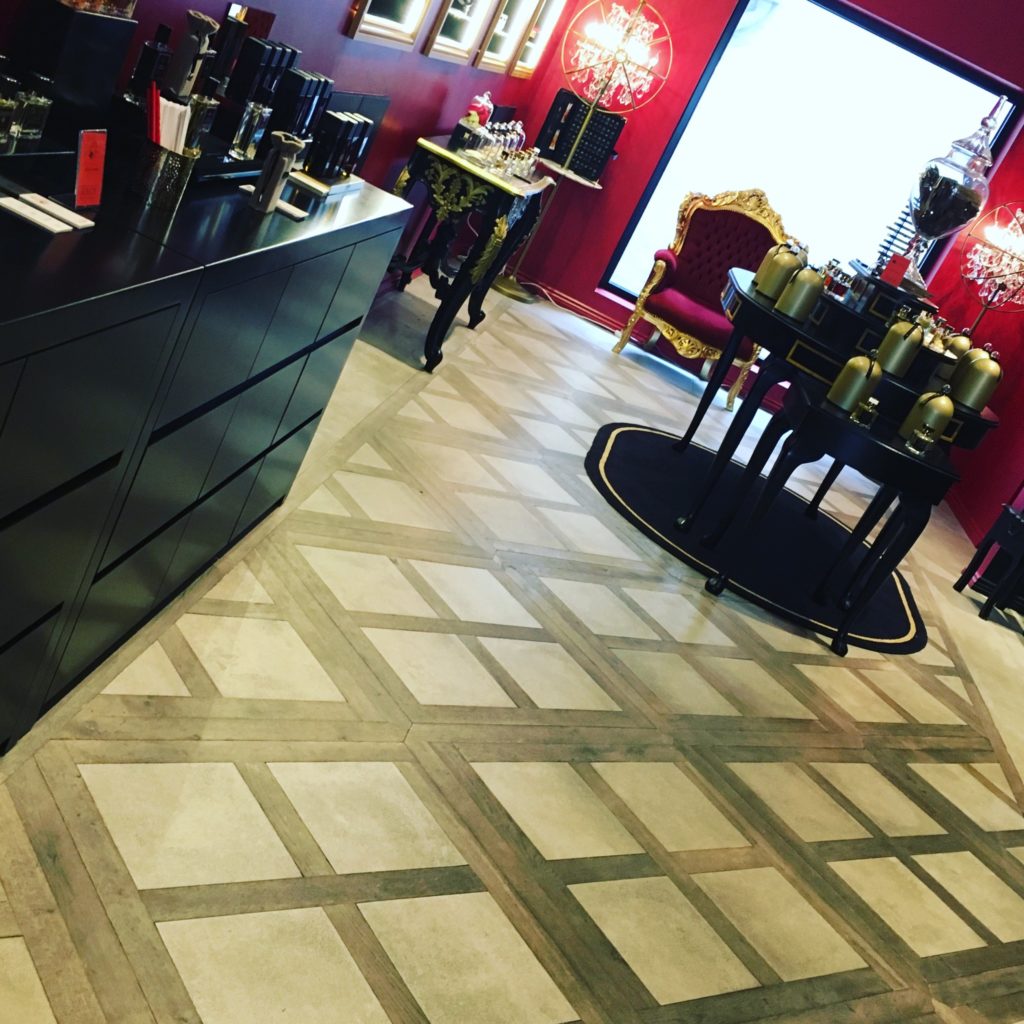 Once inside you discover the most beautiful natural wooden floor and shelving covered with delicious precious bottles containing essences from around the world. The creations are precious and unique, some are exclusive to London. The red walls and black walls are the same as those in Paris, so you even wonder to believe you are still in Paris!
Amongst the famous brands are Amouage, Oud and, of course, the exclusive Fragrance Du Bois. The magical table at the back of the shop covers precious woods scented with the exclusive fragrances from the Oud collection. They even have pure Oud from their very own tree plantations in Asia.
On the wall are all the latest perfumes to be sold, and it is a fun way to discover the bottles and fragrances not by name of the company brand, but just by the magical bottle illuminated individually.
Enjoy the magic and the senses!