A journey of 7 Fragrances
I finally walked into a Louis Vuitton boutique this month to be presented with their new line of perfumes, which was launched last year.
What a wonderful olfactory discovery path did I experience! I embarked on a journey of 7 fragrances, beautifully presented by Samuel Spadola at the Geneva boutique Rue de Rhone.
Jacques Cavallier-Belletrud the Nose behind these fabulous creations is a famously well known "Nez" as they say in French. He created many famous perfumes, that you may know of : Aqua di Gio and L'Eau d'Issey amongst others. He has joined Louis Vuitton as the Master Perfumer to create this exclusive line.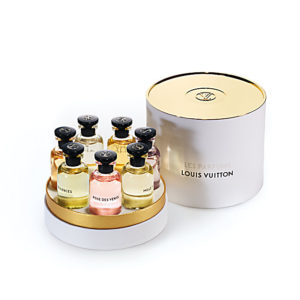 The touch
The soft round cold but warm touch of the fragrance glass bottles awakens my sensual touch. Curved and rounded, the smooth glass, nests in my hand. The warm black "top hats" caps are heavy and sensual, with a magnet to keep the logo facing me. I am already falling in love!
The Fragrances
Rose des vents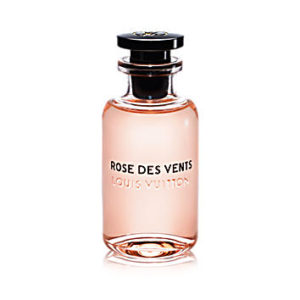 A mariner's compass in French  with "Rose des Vents". We are directed to a fresh field of roses from Grasse, and as the delightful light breeze captures our hair, the smell of iris and cedar, delicately softens the skin like the caress of velvet.
Turbulences
An abundance of Tuberose, (my favourite flower) softened with a hint of jasmine, that soft exotic Mediterranean flower, that reminds us of a summer evening, the sun caressing your delicate skin and a hint of leather to warm your body like the evening sun!
Dans La Peau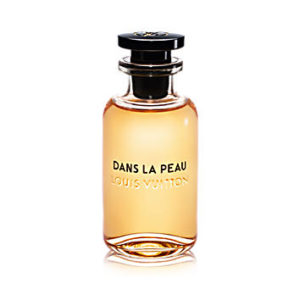 It means in French "in the skin" and that is exactly how one feels, a sensual caress to the skin. I just want to bury my nose and inhale! Notes of leather from the Louis Vuitton's workshops are an inspiration, embodied with jasmine and a dash of apricot, to soften down to a musky warm caress. Yes I am using that word again, because I just feel hands softly caressing my skin! This is very sensual indeed.
Apogée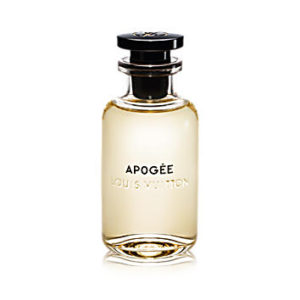 Spring is in the air! Lilly of the Valley, with soft floral notes that give it a rounded pinkness to the scent (not the colour!) Magnolia and roses, warm up with more woody notes, but the white flowers dominate and give light to this fresh fragrance.
Contre Moi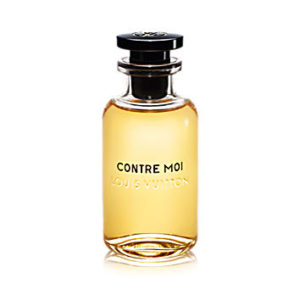 "Contre Moi" could be translated as "Beside Me" or even "Against me" but in the idea of against my skin, since yet again, we having a fleeting moment of sensual caressing! The main note is Vanilla, that wonderfully soft syrupy smell, but Jacques Cavallier has given a fresher hint using orange blossom, rose and magnolia petals.  I love the tone down as the mellow cocoa gives a strength and personality to the fragrance. It is by far my favourite, and may dethrone my actual perfume.
Matière Noir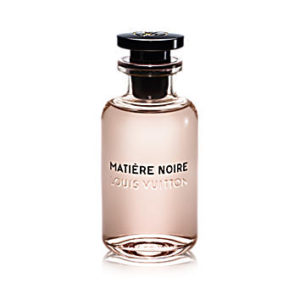 The name Matière Noir, reveals it secret darkness and mystical side. Woody notes of Patchouli and the Agarwood know to create Oudh, bring out the mystery, despite some floral notes of jasmine and narcissus, the woody side penetrates deep into a forest where there is little light and the darkness enwraps you. I imagine my mystical cavalier riding in the dark suburbs…
Mille Feux
Jacques Cavallier was inspired in the leather workshops watching a craftsman working on a raspberry red bag.  His profusion of the fragrance, lights up like incandescent freshness, associating the raspberry to the white floral osmanthus and iris, warmed by the exuberant saffron, they call it Fireworks.
I thoroughly enjoyed the fragrance discovery of Louis Vuitton's Perfumes, I congratulate Jacques, this may be familiar to address him thus so, but we have met a few times, as we share the same godchild ! Thank you